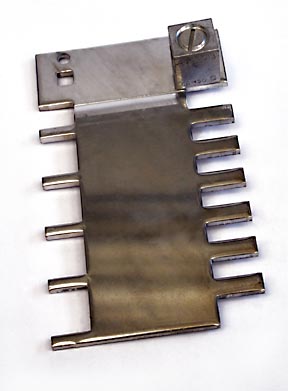 Model
Price
MAPP Price
Size
Shipping
Weight
MNPV12-BUSBAR
$54.00
3 x 4 x 5"
2 lbs
1/8" thick busbar for use with the MNPV12 combiner. Works with up to six 150VDC circuit breakers or five touch safe fuse holders. Cannot be used with 300VDC circuit breakers. Current rating 200 amps. Comes with a 2/0 box lug and hardware.
Environmental Rating - Type 1 (Indoor)
Warranty - 5 yrs.
California Residents: Warning
ACCESSORIES

MNPV12
-
$330.00
Gray aluminum type 3R rainproof enclosure with insulating dead front, will accept 12 150VDC breakers or 10 600VDC fuse holders.
---