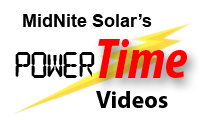 Educational/Training Videos
---
MidNite Solar Operations
If you ever wondered about how things are made here at MidNite Solar, checkout this 1 hour video on what we do.
Plant Operations
BoB Gudgel
---
TESTIMONIALS
See what people are saying.
Check it out!
---
The MidNite Forums
Come check out Our MidNite Solar Forums. Talk about our new PowerTime videos. How about our Classic local app? Or any of our other popular products!
Discuss them here with other users and us, Including Ryan, Roy Butler (Resident Wind guru), Sue and Kyle the moderator. Ryan and Roy are professional Solar and wind installers, with over 40 years of experience in alternative energy. It is nice to be able to ask questions about products and actually get a person that knows the answers from personal experience.
Check out the MidNite forums
here
.
---
Company Profile
MidNite Solar is an innovative manufacturing company that started by making high quality, cost effective AC and DC disconnect boxes for the alternative energy industry. Now, MidNite produces a wide range of alternative energy products.
MidNite's Classic series of Maximum Power Point Tracking (MPPT) charge controllers are the most sophisticated, full featured controllers on the market as well as being the only ETL listed controllers designed to work with Solar, Wind, and Micro Hydro Electric systems.
MidNite offers a full line of pre-wired, battery based systems for standalone off grid, battery based grid tie, as well as AC coupled battery backup installations. MidNite features SMA, Schneider / Xantrex and Magnum Energy Inverters in our pre-wired systems, providing a wide range of solutions for residential and commercial projects.
MidNite Solar is the largest manufacturer of combiner boxes in North America. The new line of Disconnecting Combiner boxes are another industry first, meeting all of the new NEC requirements for this class of equipment.
MidNite's full range of Surge Protection Devices (SPD) offer the highest levels of protection from lightning and power line surges. They're very competitively priced.
This is just a few of the MidNite Solar products that are designed and manufactured in the Arlington Washington facility and installed in alternative energy systems around the world!
---
Facebook and Twitter
---
MidNite Support Personnel
Tech Support Hours
Mon - Fri
9am to 7pm EST
6am to 4pm PST
Sales Hours
Mon - Fri
8am to 6:30pm EST
5am to 3:30pm PST
Sue Cole
North American Sales Manager
360.403.7207 Ext. 22
sue@midnitesolar.com
Tierney Ankrom
Order Status
360-403-7207 Ext. 25
tierney@midnitesolar.com
Kyle McCollum
Technical Support
7:30 am 4:30 pm PST Mon - Fri
360.403.7207 Ext. 34
kylem@midnitesolar.com
Todd Geers
Technical Support
8 am - 5 pm CST Tue - Fri
360.403.7207 Ext. 33
todd@midnitesolar.com
Roy Butler
Technical Support
9 am - 5:30 pm EST Mon - Fri
360.403.7207 Ext. 150
roy@midnitesolar.com
MidNite Solar Inc.
Main Office
19115 - 62nd Ave NE
Arlington, WA 98223
PH: 360-403-7207
PH: 360-691-6862
---

CUSTOMER SUPPORT TICKET SYSTEM
---

DC SOLAR AUCTION!!
It has come to our attention that there will be an auction featuring a large number of MidNite Classic 250 Charge Controllers. These, As the auction notes, are not standard Classic 250s. They were custom built for an OEM with specific design requirements. In order to reduce cost of these units, many parts and features that were non-essential to their application were removed from these controllers. Because these controllers were purchased as an OEM product and have now been transferred to a third party not associated with the OEM or MidNite Solar, they do not come with any warranty from Midnite Solar.

They DO NOT have multiple MNGP slots so they can not be used in Follow me.
They DO NOT have AUX 1 or 2 terminals so they can't be used with a WBJR or any AUX functions.
They do not have ARC Fault protection.
MNGP can not be programed for Voice.
None of these features can be added back to this board.

They DO HAVE an Ethernet Port so they can be used with MM2 and the Local App.
They can be updated normally using our normal Firmware via USB
They have Ground Fault Protection
BTS input jack is functioning

Thank You
MidNite Solar

---
MIDNITE MNB17 INVERTER POWER SYSTEM
MidNite inverter systems are a game changing innovation that will revolutionize system design and installation. The MNB17 is the most advanced battery based inverter/charger system ever devised and with eight patents pending, MidNite is the only manufacturer of a system like this. Our inverter/charger and MPPT solar and wind modules are hot swappable and available in various voltage configurations.
Read More
---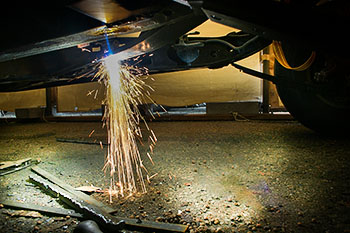 THE ELECTRIC CAR - BEGINNINGS
MidNite is starting an exciting project, an electric car using lithium batteries designed by MidNite for our revolutionary new Inverter system the B17. This is the first in a series of reports on this project.
The Electric Car
By Robin Gudgel
---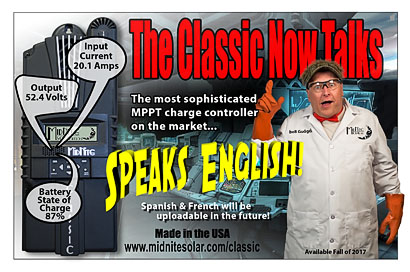 THE CLASSIC TALKS
The Classic is now available with voice. Our first ad featuring voice has BoB Gudgel, the lead engineer of the Classic, doing the introductions.

---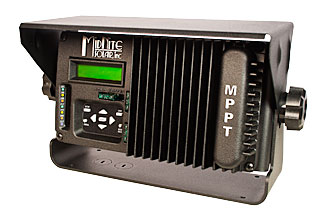 HERE IT IS, THE KID
Now ETL listed to UL1741, CSA 22.2 and UL458. This may be the only MPPT controller listed for use on marine craft and RV's
The KID is the most versatile medium sized charge controller on the market, ideal for small renewable energy systems. The KID allows for true input paralleling. As your power needs grow, add more modules to the array and a second KID. This will give twice the power from a single array.
The KID's HyperVOC feature allows up to 162VOC . (The KID will not be harmed by voltages between 150 and 162VDC (this is the HyperVOC range). However the KID will remain in standby until the voltage is 150v or below.)
Check out The KID
---

MY MIDNITE UPDATE
The web based
My MidNite
is being updated to a newer version. The older version will continue to work until February 29, 2016. Customers will need to update the firmware in the Classic to use the new version of
My MidNite
.
The URL for the new version of My MidNite is at
https://mymidnite2.com
and all the existing accounts from the previous version will already be in place and should work just like the old one.
If you have any questions on the new My MidNite please reach out to our support department. You can find the contact info at
MidNite Support
.
---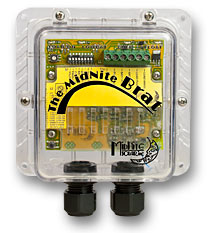 THE BRAT
The Brat is simply the most versatile solar controller in its class. The Brat is a finely-tuned solar PWM charger capable of providing up to 30 Amps of charging current, with class-leading lighting and load control features including one-of-a-kind Solar Clock.
Rain-proof out of the box, and supporting dead-battery charging and low-voltage load disconnect, The BRAT is perfect for outdoor, marine, RV, and unattended remote applications.
The BRAT - Check it out!
---
The Classic MPPT Charge Controller substantially increases the flexibility, features and range currently found on MPPT controllers. The Classic is the only MPPT controller that has Arc Fault Detection, making this controller the safest controller available. With the Classic 150 ranging up to 96 amps, the Classic 200, 79 amps and the Classic 250, 63 amps, why would you need any other controller?
Check out the Classic and Classic SL
Comparison Chart
CLASSIC COMPARISONS
Standard Classic
- Has all features: Arc Fault, Ground Fault, Free web monitoring, Graphics panel, Solar, Hydro and Wind Modes.
Classic-SL's
- Simplified version of the standard Classic No Arc Fault, Solar Mode Only, No Ethernet capabilities, Ground Fault included. Graphics Panel and Simplified Menu.
.....
Read the rest of the story.
---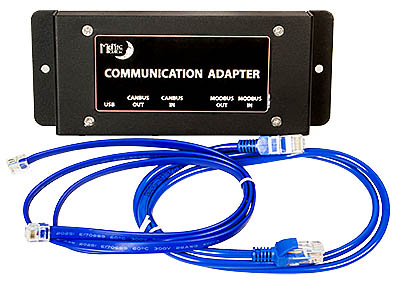 MIDNITE SMA COMMUNICATIONS ADAPTER
MidNite's MNSICOMM SMA Communications Adapter converts the Classics Modbus into Canbus for the SMA giving the SMA system full control of the Classic.
The MNSICOMM allows the Sunny Island to control up to 4 of the Classic charge controllers.
MNSICOMM - Communications Adapter Price Info
---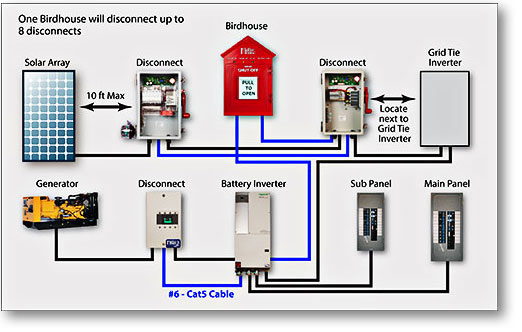 2014 NEC ARTICLE 690.12
RAPID SHUTDOWN SYSTEM
NEC690.12 is being enforced faster than any NEC section in history. Massachusetts is enforcing 690.12, Rapid Shutdown. Sixteen states are adopting NEC2014 by July 1, 2014.
The MidNite Solar Birdhouse and associated shut off boxes, enclosures and battery disconnects are the first listed solution in the solar industry.
The Birdhouse is now UL 1741 listed.
First responders can push one button in the Birdhouse with visual and audible assurance that the PV array, Grid tie inverter, battery based inverter and auto start generator have been disabled per NEC690.12. All components are listed, including the USE-2 cable that connects module to module.
Read more....
RAPID SHUTDOWN SYSTEM PRODUCTS
---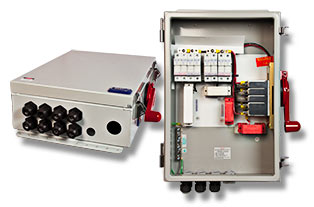 NEW DUAL CHANNEL MPPT TRANSFORMERLESS DISCONNECTING COMBINERS
Disconnecting Combiners designed specifically for the new dual channel MPPT on transformer-less inverters like the SMA Sunny Boy TL series or Power One for example. Specifically designed to work with our Rapid Shutdown system
(NEC 690.12)
and the SMA TL series with Back Up power where a contactor based will not work.
Three models offered, the MNPVHV8-DLTL-4X, MNPVHV8-DLTL-3R and MNPVHV16-DLTL-4X. The MNPVHV16-DLTL-4X has 8 strings into the combiner and 2 separate strings output and the MNPVHV8-DLTL-4X with 4 strings into the combiner and 2 separate strings out.
Disconnecting Combiners
Editor
---

PROGRAM YOUR OUTBACK AND CLASSIC AS WELL AS MONITOR IT!
We have software that was written by an individual outside of MidNite Solar. It basically allows you to program your outback gear and classic as well as monitor it. Classic Status 4 Plus Version now includes monitoring up to Five Midnite Classic Charge Controllers AND Monitoring of two Conext XW Inverter With Conext ComBox. Web Monitoring also now available with Classic Status 4 Plus. Follow the link to get the software or learn more about it.
Get Software
---

WHAT IS HYPERVOC?
MidNite's Classic series of MPPT Charge Controllers features HyperVOC, a non-operative VOC safety zone over and above the maximum input voltage.
Read about it
here
.
---
NABCEP Certification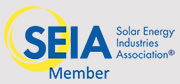 TRAINING/WEBINARS SCHEDULE
---
CHECK FOR NEW CLASSIC FIRMWARE
---
EMBED MIDNITE'S CLASSIC STRING SIZING TOOL INTO YOUR WEBSITE
---
KID STRING SIZING TOOL
---
TESTIMONIALS
"Just now took the time to try the Sizer. WOW, very fast to enter data ... works great. The best string sizer that I've seen. - Thanks! Vic"
---
DOWNLOAD MIDNITE SOLAR'S CATALOG
---
---